free

30-minute

confidential

consultation to
Grow Your Sales
Identify your most critical sales & marketing problem
Find a solution that fits your business model
Grow your sales with a 90 day action plan
About Your FREE
Confidential Consultation
Here's what we will do for you
During the Call
1. We'll learn more about your business and customers.
2. Thoroughly understand the sales process and business metrics.
3. Audit your current marketing strategy and execution.
4. Diagnose the problem areas based on our experience.
5. Mutually agree on the specific problem you want solved.
After the Call
1. Build a marketing information model with industry benchmarks.
2. Brainstorm potential solutions achievable within your budget and resourcing.
3. Recommend up to 3 actionable solutions over the next 90 days.
4. Follow-up with you on progress.
"We were wary of working with another agency. But Thrive's fresh approach to aligning marketing tactics with business objectives is fantastic!"
Lauren H.
CareSeekers (Healthcare Services Marketplace)
[after receiving a referral marketing plan]
High-Performance Results
Backed by Data




Consumer-direct eCommerce
"Customers love our new brand stories. They're buying more of our products compared to
this time last year."
Tran T.
PoppySmack Sauces (D2C eCommerce)
[after a successful email marketing campaign]
Why you'll like talking to us
We're ex startup founders with first-hand experience in business building and business growth.
Leverage our
30 years' combined lessons
from success and failure at both startups and corporations.
Think beyond marketing. We've worked across strategy, technology, operations and finance roles. We pull all levers to deliver growth.
No cookie-cutters. Your business and customers are unique. Our approach to recommending solutions is equally unique.
We get results because we're obsessed with return on investment (ROI).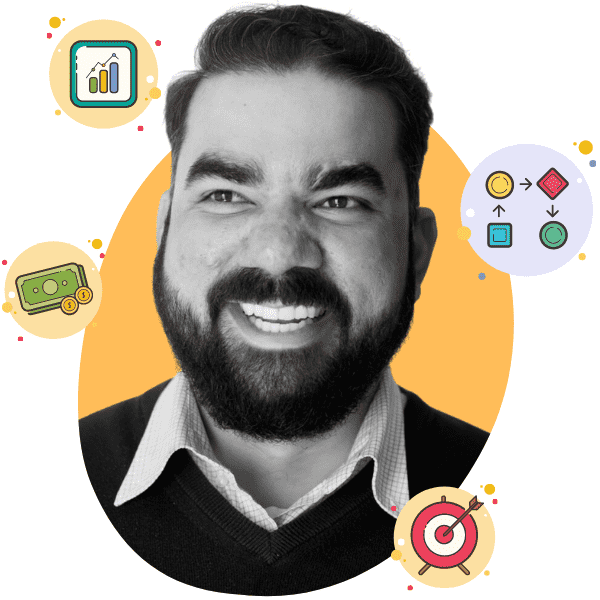 Book Your Private Consultation Now
Step 1 of 2
No thanks! But tell me about what Thrive Growth Marketing Agency does.
Yes, but what's the catch?
Surprise, suprise! There isn't one. That's right! There's no catch at all. This is not a sales call. We want to help Australian businesses succeed online. This is why we mentor upcoming startups. It's how we challenge ourselves to think differently and creatively about complex business problems. But if you decide to engage our services after the meeting, we're up for the challenge!